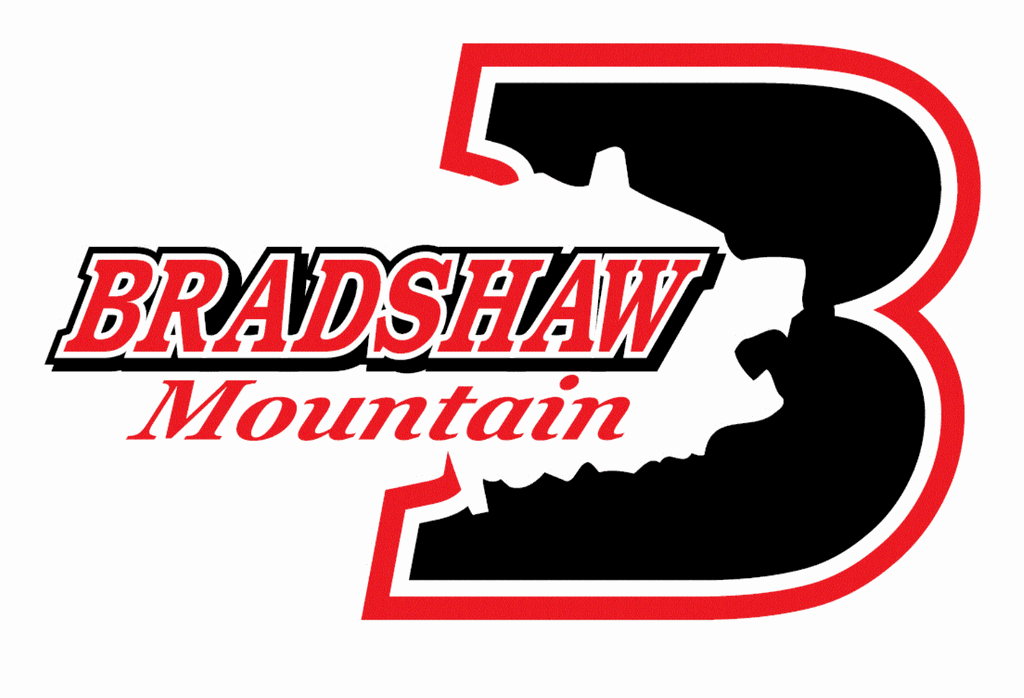 BRADSHAW MT FOOTBALL EDGED OUT BY TBIRD IN STATE PLAYOFFS
11/10/23
THE BRADSHAW MOUNTAIN FOOTBALL TEAM, FOR THE MOST PART, WAS ABLE TO CONTAIN THUNDERBIRD'S POTENT OFFENSE. BUT T-BIRD ALSO MANAGED TO CONTAIN THE BEARS OFFENSE . . . AGAIN FOR THE MOST PART. WITH SECONDS TO GO IN REGULATION, BRADSHAW MOUNTAIN GOT A TOUCHDOWN TO PUT THEM WITHIN ONE POINT OF THUNDERBIRD. THE BEARS WENT FOR A TWO-POINT CONVERSION . . . BUT COULDN'T PULL IT OFF, AND LOST TO T-BIRD 17-16 IN THE OPENING ROUND OF THE 4-A CONFERENCE STATE PLAYOFFS LAST NIGHT.
GABE RICKETTS AND BRUCE NORMANDIN BOTH HAD A RUSHING TOUCHDOWN FOR BRADSHAW MOUNTAIN, WHO CONCLUDE THE 2023 SEASON WITH A RECORD OF 7-4.
OTHER SCORES FROM LAST NIGHT'S OPENING ROUND GAMES, ARCADIA DOWNED COCONINO 23-20 AND WILL FACE THUNDERBIRD IN THE ELITE EIGHT. ARIZONA COLLEGE PREP BESTED LEE WILLIAMS 21-14, SO ALL THE GRAND CANYON REGION TEAMS HAVE BEEN ELIMINATED FROM THE PLAYOFFS. YUMA CATHOLIC TROUCNED PEORIA 40-6, EASTMARK RAVAGED BUCKEYE 48-14, MICA MOUNTAIN KNOCKED OFF SNOWFLAKE 31-24, AND NORTHWEST CHRISTIAN DRILLED WALDEN GROVE 40-12.