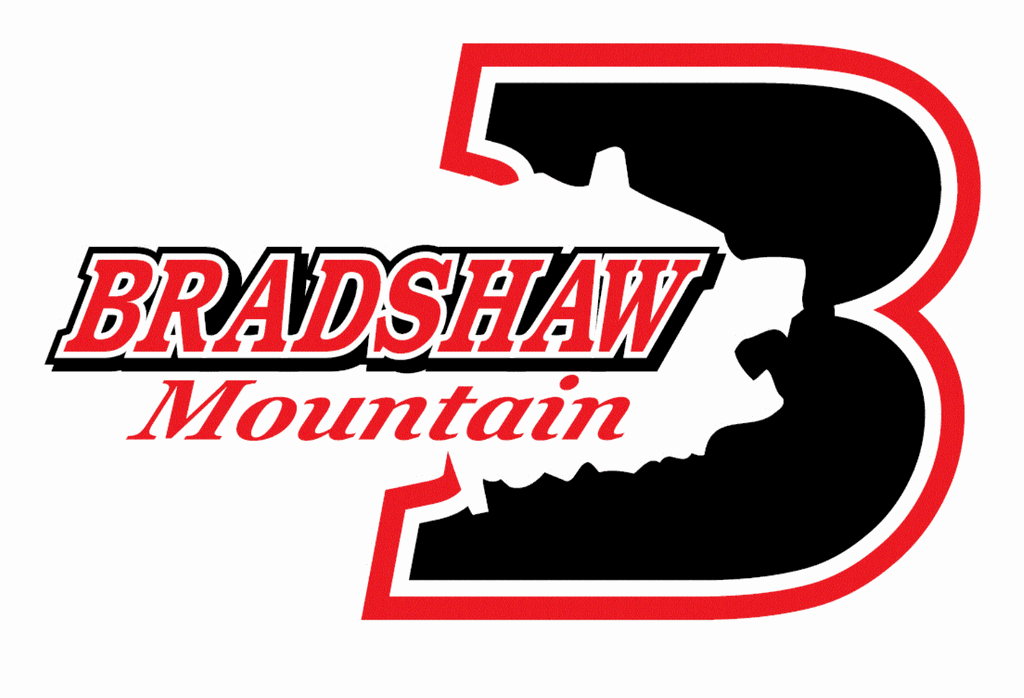 BRADSHAW MT FOOTBALL FALLS TO LEE WILLIAMS, LOOKS AHEAD TO STATE
11/6/23
THE LEE WILLIAMS FOOTBALL TEAM MANAGED TO SUBDUE BRADSHAW MOUNTAIN'S OFFENSE THROUGHOUT THE FIRST HALF, WITH THE VOLUNTEERS GOING INTO HALFTIME UP 17-7 IN FRIDAY'S REGULAR SEASON FINALE. BUT IN THE SECOND HALF, THE BEARS RALLIED AND AT ONE POINT PULLED TO WITHIN FOUR OF LEE WILLIAMS AT 25-21. BUT THE VOLS EXTENDED THEIR LEAD IN THE FOURTH QUARTER AND HANDED BRADSHAW A 38-21 DEFEAT. GABE RICKETTS, JORDAN KELLEY, AND KYLIN JACKSON ALL HAD RUSHING TOUCHDOWNS FOR THE BEARS.
BRADSHAW MOUNTAIN ENDS THE REGULAR SEASON WITH A 7-3 RECORD. LEE WILLIAMS, MEANWHILE, WINS THE GRAND CANYON REGION CHAMPIONSHIP.
NEXT UP IS THE 4-A CONFERENCE STATE PLAYOFFS. THE BEARS GO IN AS THE NUMBER 12 SEED AND WILL TRAVEL TO NUMBER FIVE THUNDERBIRD FOR THE OPENING ROUND OF STATE THURSDAY AT 7-PM. ALSO ON THURSDAY, NUMBER SEVEN LEE WILLIAMS HOSTS NUMBER TEN ARIZONA COLLEGE PREP, AND NUMBER 13 COCONINO IS AT NUMBER FOUR ARCADIA.